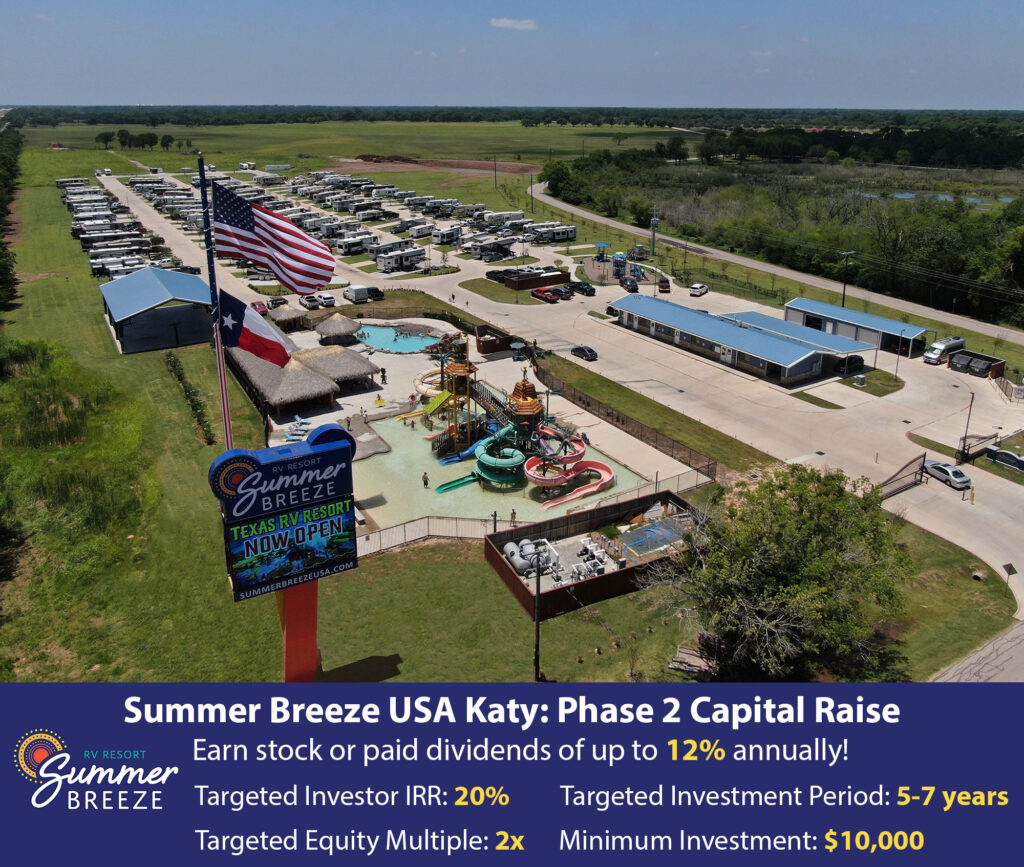 Qualified individuals can now participate with the Berges Investment Group & Summer Breeze USA RV Resorts in buying and selling RV parks. With over $330 million in real estate transactions, multifamily acquisition and disposition activity is under the direction and leadership of investment pro Steve Berges!
Join the Summer Breeze USA Investor Portal here.
Investor participation is limited to a small, select group of qualified individuals with a minimum participation level of $10,000. Self-directed IRA funds are acceptable. Depending upon availability, individuals will have the opportunity to select between debt/preferred equity instruments with fixed returns ranging from 7% to 12% and equity positions with expected returns of 20% or more. All funds are secured by the asset they are invested in.
To learn more about how you can become one of the select few individuals who will be allowed to participate with the Berges Investment Group buying and selling apartment buildings, use the contact form below to provide information about yourself and your investment objectives. A time can then be scheduled to speak with you at your convenience to more fully describe how you can participate in this opportunity.
Our corporate office is located in the Parkway Ridge Office Complex, 633 E Fernhurst Dr, Ste. 205, Katy, TX 77450.
Don't miss out on this very limited opportunity to invest with a proven leader, author and investor Steve Berges, with over $330 million in personal and client transaction volume! Investment capital will be capped at an amount predetermined by the Berges Investment Group and participation will not be allowed to be over-subscribed. This opportunity is available to a limited number of qualified individuals until such time as the investment subscription is filled.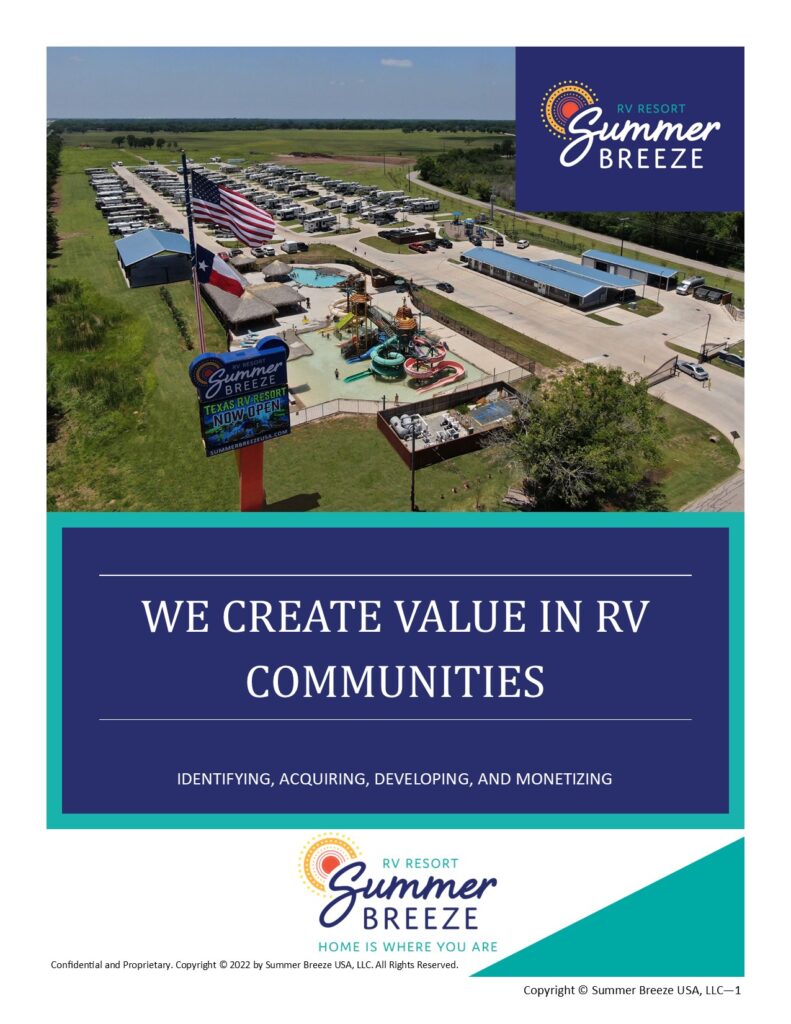 7 REASONS TO INVEST IN REAL ESTATE:
Diversification – If having money in the stock market is making you nervous, now may be a good time to consider taking some of the gains enjoyed over the past few years and diversifying into real estate. There are many factors having an adverse impact on stocks including rampant inflation, global events such as conflict between and among nations, economic weakness in European nations resulting in a flight of capital to so-called 'quality,' and the potential threat of global epidemics from diseases such as the recent Covid-19 pandemic.
Financial Leverage – Leverage is the use of debt (borrowed capital) in order to undertake an investment or project. Investors use leverage to significantly increase the returns that can be provided on an investment.
Build Wealth Through Asset Appreciation – The opportunity to capture the inflationary component of real returns can be achieved by investing in real estate, and in particular, income producing assets such as apartment buildings. Inflationary measures can, in fact, have a multiplier effect on the value of a multifamily property because of the Net Operating Income (NOI) metric that is used to determine an asset's economic value.
Potential to Generate Income through Positive Cash Flow – Another benefit of investing in real estate is the ability to receive monthly or quarterly distributions through positive cash flow that is generated from rental income. After all expenses have been paid, including debt service, the goal is to operate the property in such a manner that the income exceeds the expenses so that the remaining free cash flow can be distributed to shareholders.
Reduction of Tax Liability – Current tax laws generally have a favorable impact on a real estate investor's tax liability. For example, an apartment building valued at $1 million has an asset life of 27.5 years resulting in a $36,363 deduction for tax purposes. An investor in the 30% tax bracket would enjoy a very real tax savings of $10,909.
Build Wealth through the Reduction of Principal – Most real estate is purchased using a combination of debt and equity giving investors the ability to leverage up. As the principal portion of the debt is repaid each month, the resulting equity necessarily increases by an equal amount. The tenants of an income producing asset, in effect, repay the debt that is owed while the owner enjoys the benefit.
Opportunity to Achieve Above Average Returns – Anytime a corporation can add value to the goods and services it produces, the opportunity to capture additional profits exists. This is especially true of real estate where value can be created in a multitude of ways. It is the application of the principle that the sum of the parts is greater than the whole, or 1 + 1 = 3. A simple example is the 'fix and flip' strategy that is applied by countless investors who buy and sell single family houses for a profit after renovating them. Savvy operators of apartment buildings can apply the same principle, albeit on a much larger and much more efficient scale.
Contact Information
This form is to be used if you are considering investing in commercial real estate with the Berges Investment Group. Please use the Contact Form on our Contact Us page for all other inquiries. Thank you!